I don't get bacon.  Maybe it's because I am a vegetarian, well actually obviously it's because I am a vegetarian but even so, before I was a vegetarian I never got bacon. Maybe it's because I am Jewish and technically I wasn't supposed to eat bacon.. but I did and I still don't get this fascination with bacon and bacon related products. And there are a LOT of them
I am assuming, for the sake of my sleep tonight and the fact that I need to pretend that everything is wonderful in a very Pollyanna way, that all this bacon and bacon related flavouring (if it actually contains any real meat) is bred from free range pigs that play in the mud and loll about in fields of mush.  There got that sorted – but can anyone explain this obsession with pig related products?  Seriously take a look at some of the er, delicious bacon products a simple Google search rendered and tell me WHAT IS THE FASCINATION WITH BACON?
Let me set the mood with a scented candle – bacon flavoured of course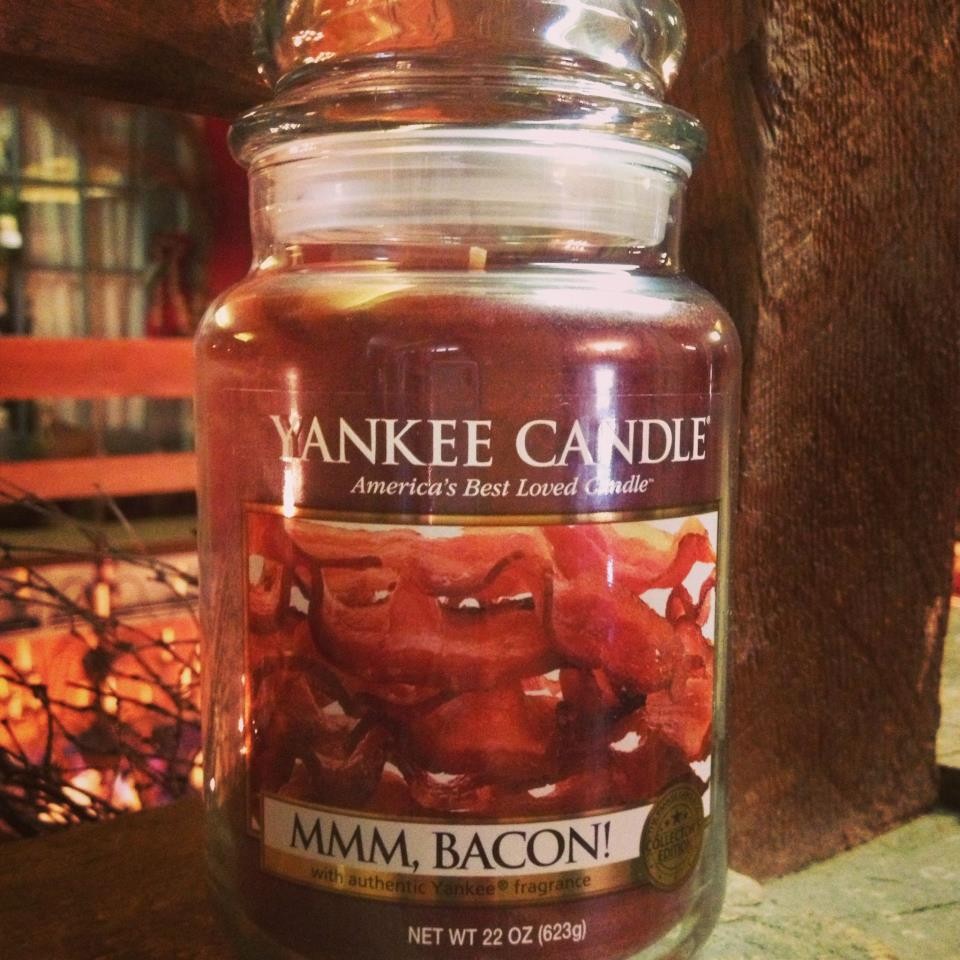 And then we'll start with a little bacon lip balm, because if you want your lips to be soft and plump but also greasy and meaty there's this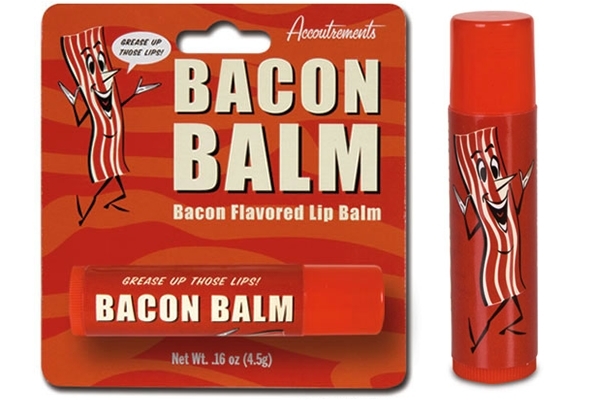 But what if that bacon scent of your lips isn't truly masking your breath – could it be that you didn't brush with this?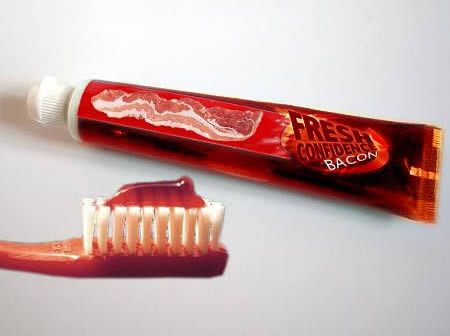 and you clearly didn't floss with this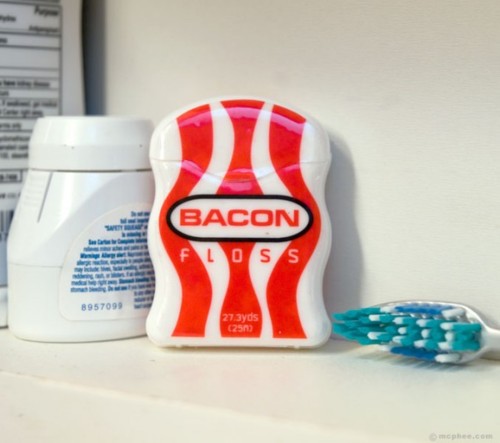 Never mind – just pop one of these in your mouth and you're sweet, er I mean savoury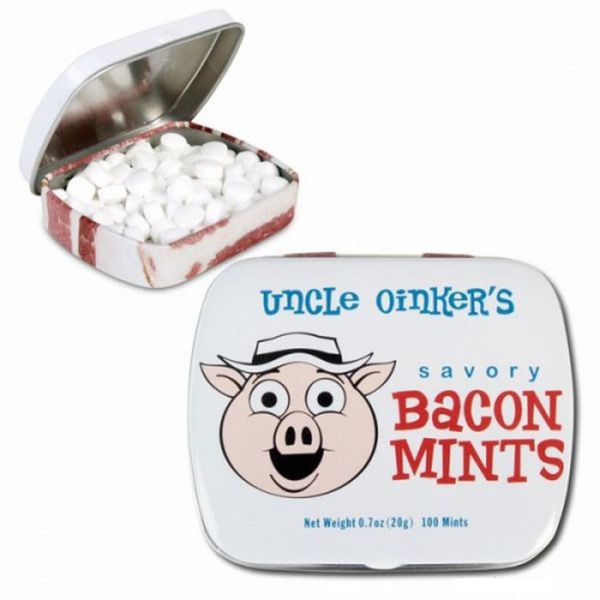 Okay that's ridiculous – bacon is mean to be eaten not sucked – so there's popcorn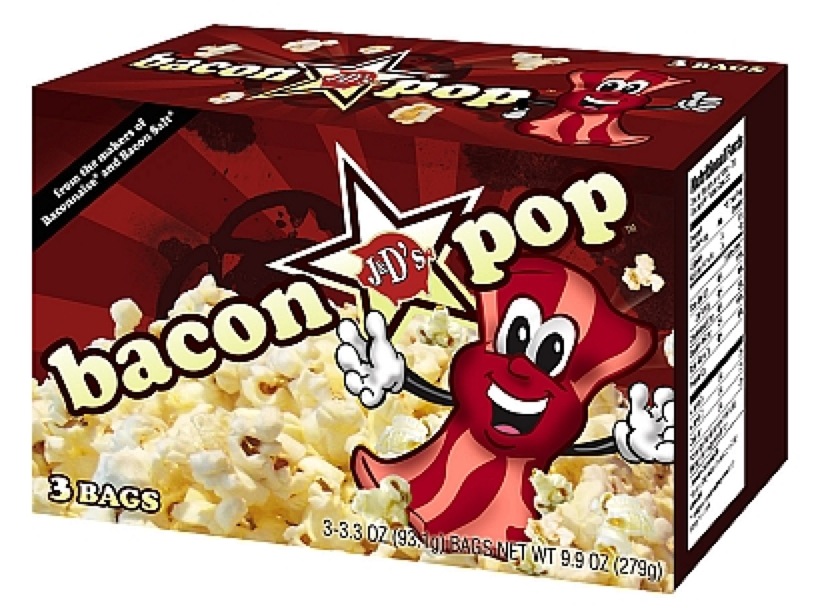 Popcorn a bit hideous? Try this lolly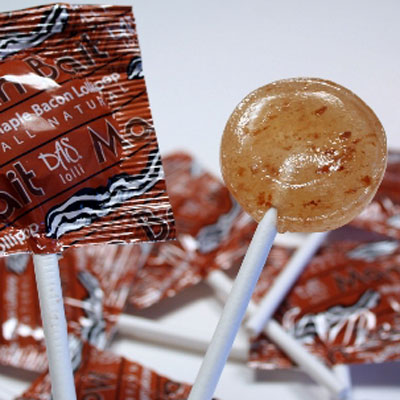 Not sweet enough? How about some icing?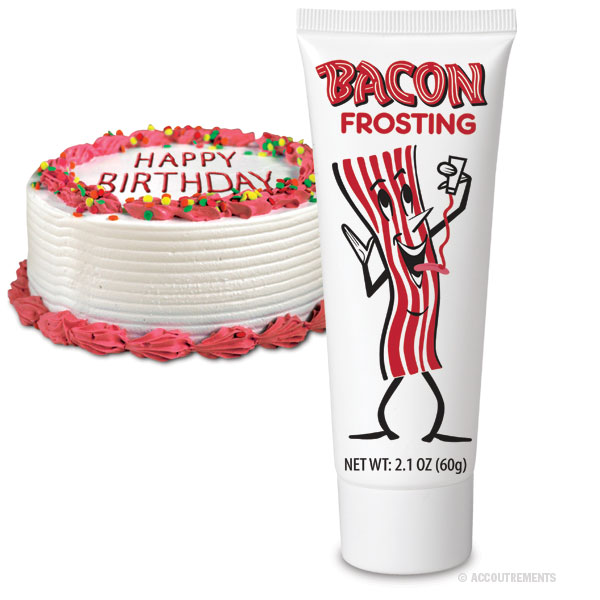 Or why not just squeeze the taste all over everything – with this er, bacon in a tube
If for any reason you are worried that you did not start your child on bacon early enough please keep this in mind should you ever decide to have another baby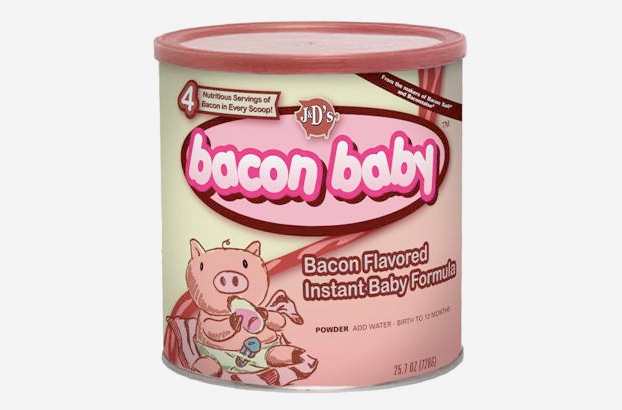 Because it's better than this method. Okay maybe it's not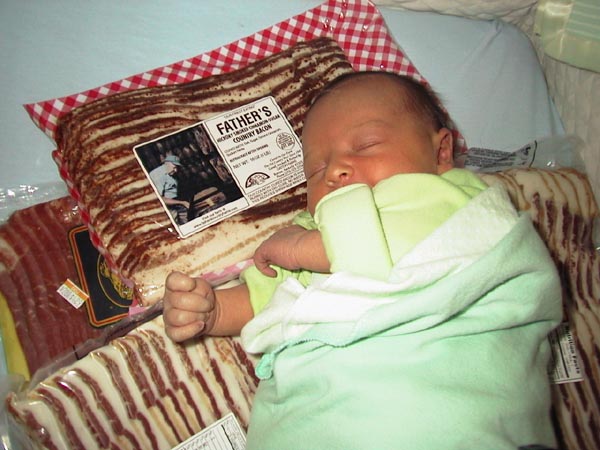 Seriously, I could go on for ages but I am going to leave you with some bacon sunscreen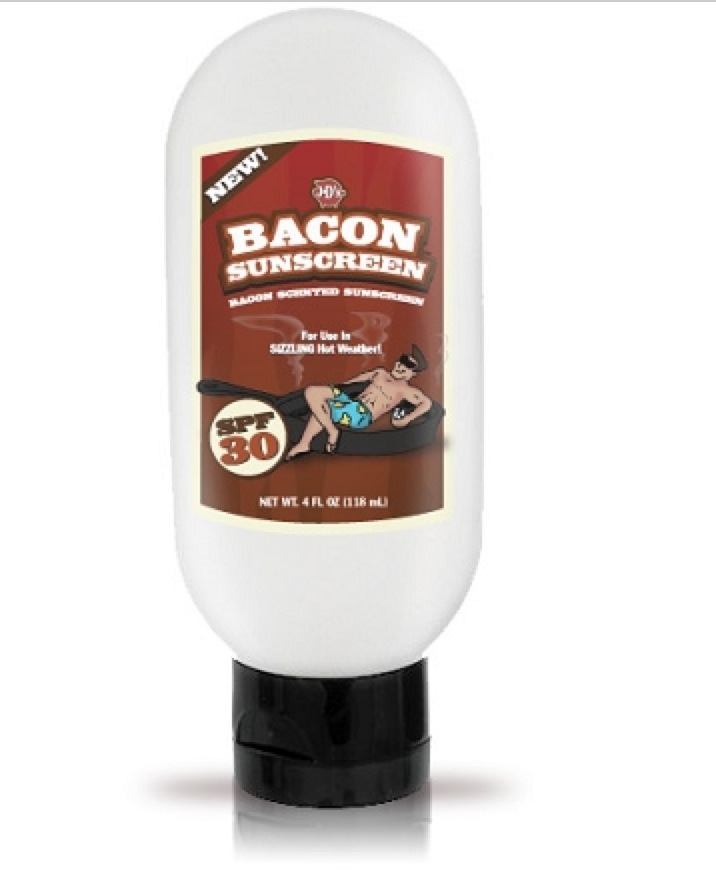 while you sit outside and smell the roses (bacon of course)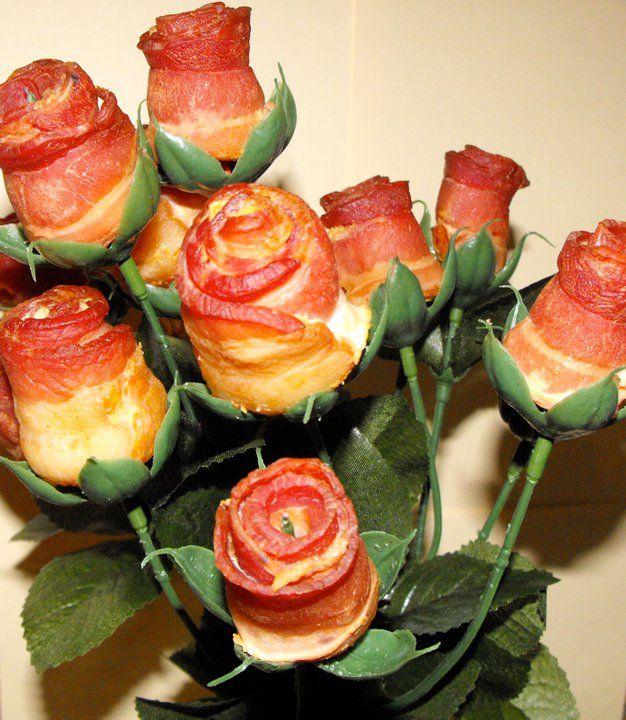 Share and Enjoy